Richard Jones lives in New Zealand.
What's here?
Not much!
Elsewhere I maintain a Moodle site here where you can find courses as diverse as Moodle 101, Moodle Design, Middle School ICT and IB Computer Science. The site also contains support for various publications such as the IB Computer Science text book and Managing the Moodle 2.5 School (published by Smashwords and available in the iBook store as well).
I'm semi-retired now with an interest in eLearning projects of all kinds. Please feel free to contact me if you have an interesting project. Try richardnz (at) outlook. (com).
I've recently completed my new Moodle 4 plugin here: https://moodle.org/plugins/mod_simplelesson.
Link to my complete bio on Richard NZ net.
At an NGO site in Cambodia.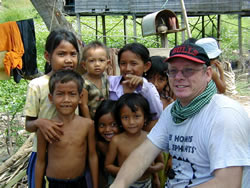 Latest book - Buy at Smashwords 4.99 USD